Master the Art of Hosting: Home Decor Tips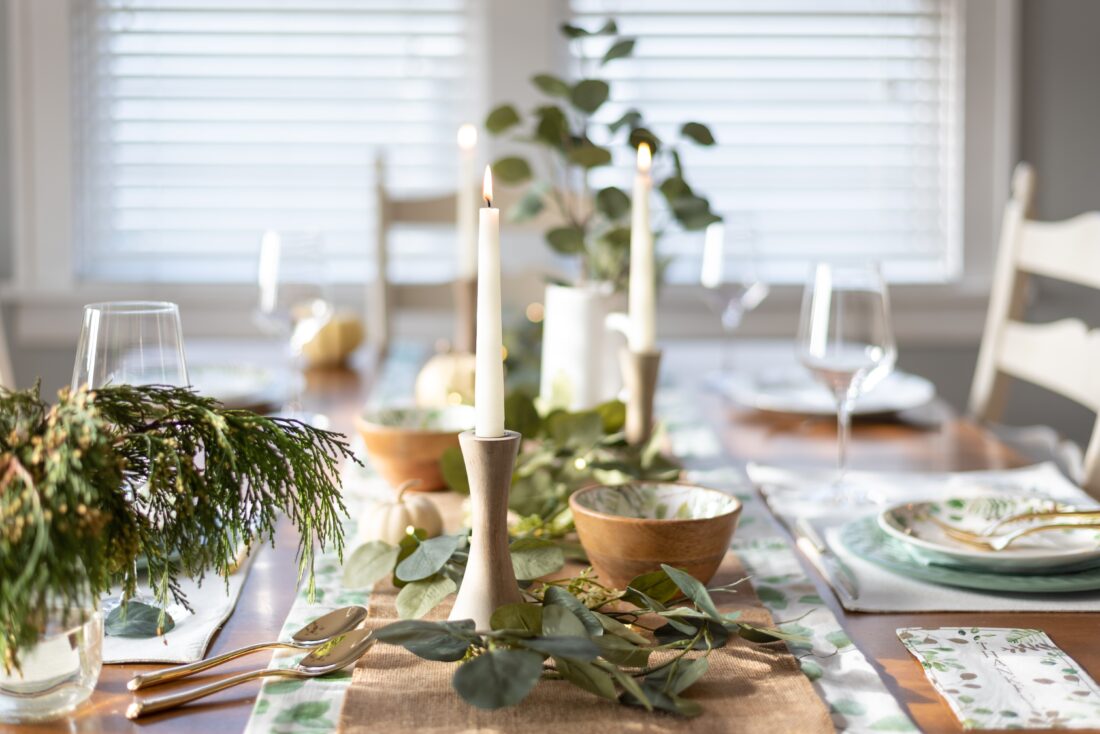 Ambiance and decor play a crucial role in hosting by creating a memorable experience for your guests. At White Rabbit Cottage, we understand the importance of setting the stage for extraordinary events. Our quality collection of home decor can transform your home into a captivating space. Allow our staff to guide you through the decorative planning‌ process! Master the art of hosting with these suggestions. 
Create an Inviting Entrance
The entrance sets the first impression for your guests. Make it memorable with welcoming decor elements. A beautiful wreath adorned with flowers and foliage can add a touch of charm. Consider adding pathway lighting to guide your guests as they arrive. At White Rabbit Cottage, we offer a variety of Marietta hosting decor options to elevate your entrance and create an inviting atmosphere from the moment your guests step foot into your home. Come see us and find welcoming decor pieces such as
Beautiful wreaths and door hangers
Outdoor lanterns
Stylish rugs and tables
Style Elegant Tablescapes and Centerpieces
The dining table serves as the focal point of many events. An elegantly set table can enhance the overall look. Choose table linens that complement your event themes. For instance, luxurious table runners or delicate lace overlays. Complete the look with exquisite centerpieces that reflect the theme of your event. Whether you prefer flowers, candles, or artistic sculptures, White Rabbit Cottage offers a range of items. Our home decor store in Marietta has options to add that perfect finishing touch. Come by and shop our collection of table decor, which includes:
Floral arrangements
Sculptural vases and bowls
Candlelit displays
Artistic and unique centerpieces
Use Lighting for Atmosphere
Lighting plays a large role in the desired atmosphere for your event. Soft, warm lighting can create an intimate and cozy feel. Brighter lighting can energize a space for a livelier gathering. Explore our Marietta home decor store for a variety of lighting options, including elegant chandeliers, stylish pendant lights, and decorative lamps. Consider incorporating dimmers to adjust ‌lighting levels to suit different moments throughout your event. At our store, you can find beautiful lighting selections, including
Dimmable lighting fixtures
Ambient floor and table lamps
Decorative candleholders
Incorporate Seasonal Accents
When it comes to hosting events, incorporating seasonal decor can add a touch of charm and create a festive atmosphere. Our store offers a range of products that can help you infuse seasonal elements into your home decor. Here are a few ideas to decorate your home for hosting using seasonal decor:
Summer: Capture the essence of summer with coastal-inspired decor, including seashell accents, and nautical-themed wall art.
Autumn: Embrace the warmth and richness of autumn with decorative pumpkins, fall-themed table runners, and cozy plaid blankets.
Winter: Create a magical wonderland with ornaments and plush faux fur throws.
Shop White Rabbit Cottage
We take pride in offering exceptional home decor, especially for hosting. Our team is passionate about bringing beauty to your home events. Explore our collection of decor items and accessories! Visit our website today or call us at (470) 398-0461! Make every event memorable with White Rabbit Cottage!