White Rabbit Cottage
 We began our journey as the little antique store around the corner, a cooperative between close friends and family. We shared a love for beautiful things. However, we had little retail or design experience- or any idea our hobby would become the thriving home décor and gift business it is today.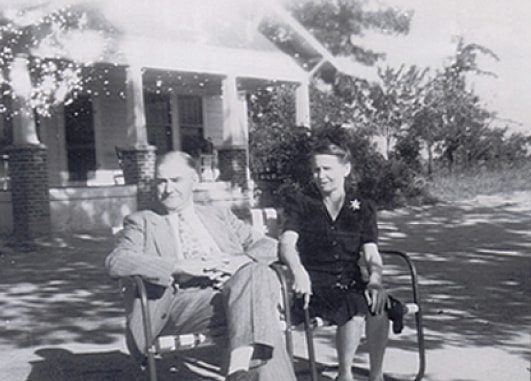 Our History
The history of the Cantrell-Huggins House began in the early 1920's. Dan Cantrell bought 28 acres of farmland in the rural Due West community. He built a small temporary house facing Due West Road, a dirt thoroughfare. While his family lived in the temporary house, Dan's father, A.G. Cantrell, started a general store in the front room which began the retail tradition of our property. In 1923, the Cantrell-Huggins House was completed and became the home for Dan, his wife Mary Maud, their baby daughter Georgia Ruth and the elder Cantrell.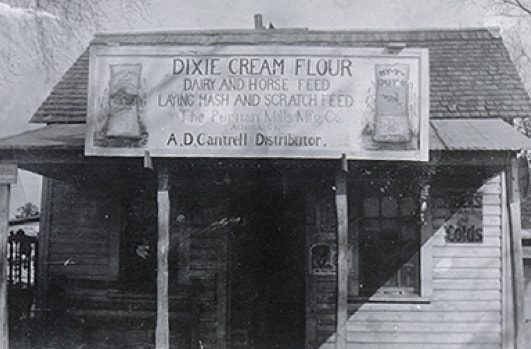 After his father died in 1925, Dan rebuilt the store building about 50 yards from the Cantrell-Huggins House. The general store sold everything from flour and cold remedies to chicken feed and farm equipment. There was an icehouse on one side and a kerosene pump on the other. Each provided important necessities to the community, and as gasoline-powered vehicles became more common a gas pump was installed out front.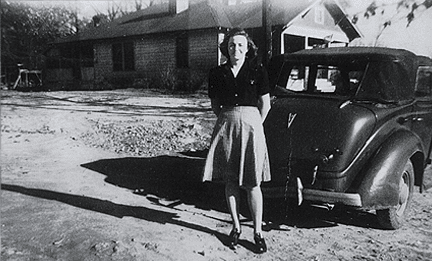 The  Cantrell-Huggins House also had an important community role. The Cantrells were one of the first families in the area to purchase a radio. Folks from miles around would gather in the main room to listen to news broadcasts and sporting events.
The house changed hands a couple of times. Eventually, it was purchased by the Huggins family, who lived there for 45 years. In 2001, Randy and Susan Hardy purchased the home and the remaining 1.3 acres from Aileen Huggins.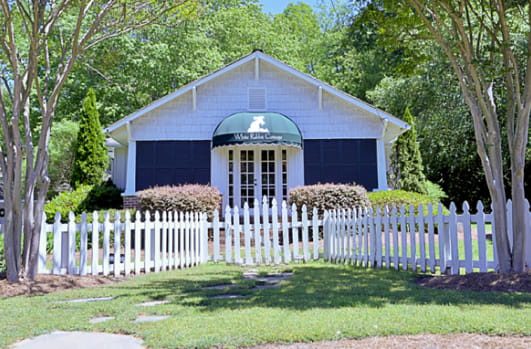 The Hardys envisioned transforming the property into a quaint unique shopping boutique in the area, however they wanted to maintain its historic and architectural integrity. Seventy-eight years after the Cantrells opened their general store, White Rabbit Cottage was established in their former home. It continues the tradition of commerce and hospitality on this plot of land in West Cobb County.
In 2007, White Rabbit Cottage expanded by adding the Gallery building, using the same craftsman architecture as the original cottage. The cozy atmosphere of both buildings combined with a wonderful array of merchandise make for the most unique shopping experience in Cobb County.
In 2022 Mary Grace Hammond purchased the White Rabbit Cottage fulfilling her lifelong dream of owning her own business. Mary Grace has a true passion for helping people make their homes beautiful. There is no better place to do that than White Rabbit Cottage! Today, White Rabbit Cottage maintains its rich history through stunning product collections and amazing customers.