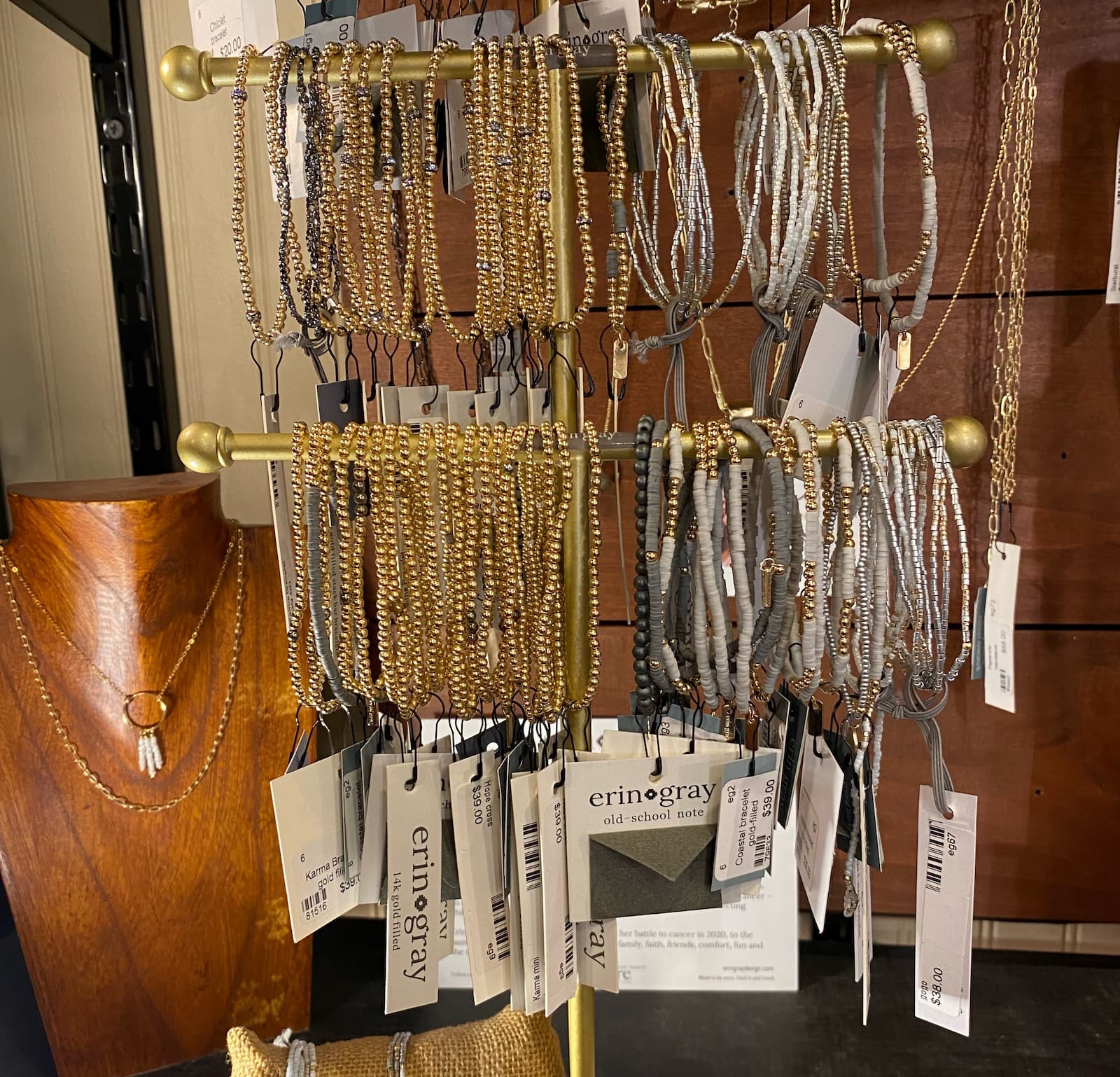 Jewelry
At White Rabbit Cottage, you can discover the perfect gift for a loved one – or treat yourself. Our carefully curated collection of jewelry ranges from necklaces and bracelets to earrings that will captivate any admirer's eye. Also, our products are designed to captivate. With designs coming in and out continually, there is always something new to explore at our cottage! Additionally, each piece draws upon artisanal craftsmanship near and far; infusing individuality into every selection made here. Take pleasure in quality design unlike anywhere else.
More importantly, we understand the importance of finding the perfect gift, which is why we offer a diverse range of unique and thoughtful gifts to suit any occasion. From specialty items and luxury accessories to beautiful homewares and decor, each piece is carefully chosen to bring joy and inspiration to the recipient. Finally, we carry a piece of jewelry for everyone's taste, preference, and occasion. Our staff is always happy to assist you as you browse the endless options we carry!
Come and explore our collection of jewelry today. We offer one-of-a-kind pieces in several styles. Let us help you make someone's day extra special. Visit our location in Marrietta, Georgia today!